In the midst of COVID scares and lockdowns, TMIC managed to (safely!) get together for our annual Christmas lunch. After a bumpy year globally and a busy year of work, we treated ourselves to a feast at the Harbourfront Seafood Restaurant at the Rocks. Some of our team were unable to join us on the day, but were with us in spirit.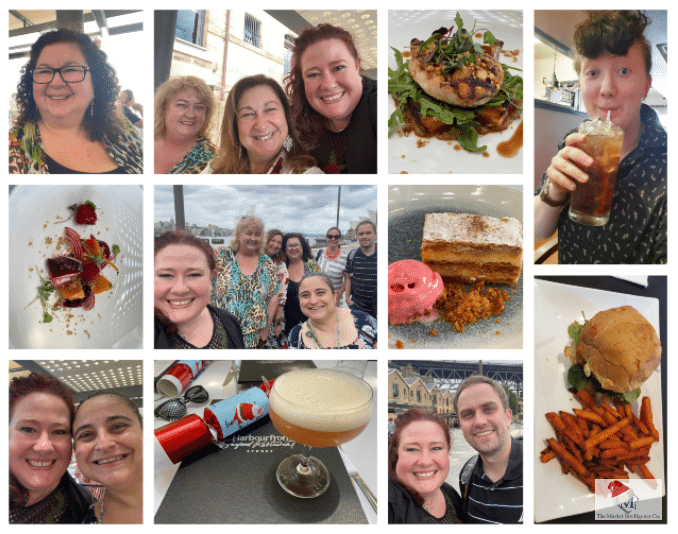 Delicious! And for some light post-lunch entertainment, we held a mini-Santa race. What is a mini-Santa race? Well, our Christmas crackers contained small wind-up Santas, so we set them off to see whose Santa would reign supreme. Maria O, Angela O and Robyn A were the three finalists; Robyn took the win, but not without some attempted tampering by her competitors! ("Redo, redo!")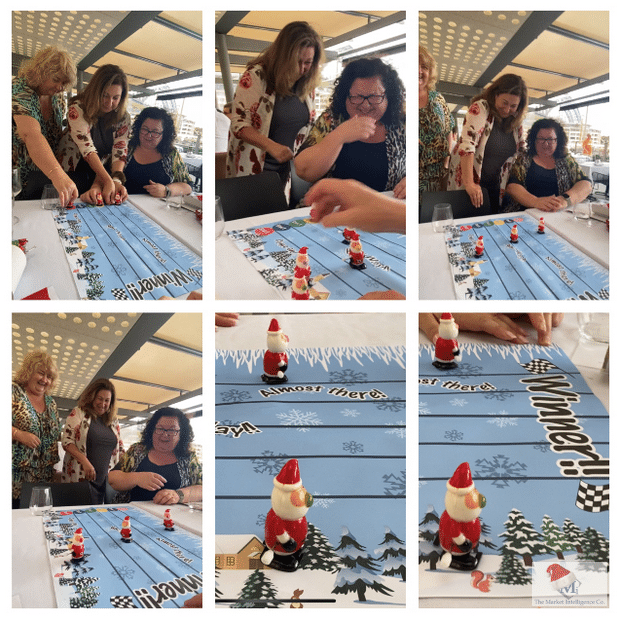 Feeling refreshed and grateful for all the opportunities we've had this past year. Happy holidays to all who celebrate and see you in 2022!