Lunch and Kris Kringle
We started with lunch and our traditional (Danish style) Kris Kringle. Everyone enjoyed a delicious lunch and sweet treats, then we cleared the table to battle over our collective pile of presents. Tensions were high as we reached the end of the first present-grabbing round; some of us had scored more than others, but don't worry – once the present stealing round began, all bets were off!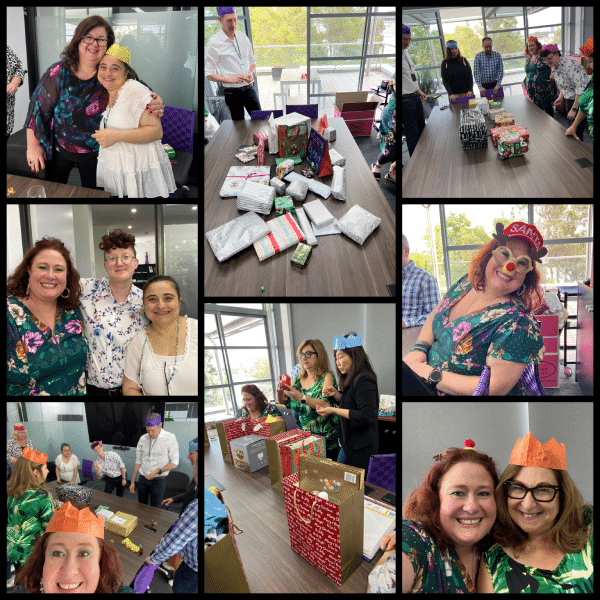 After a glorious unwrapping, accusations flying as to who bought which presents, we set up our little reindeer racers for a spot of friendly competition. Several heats, lots of calls for the ref, and then the best of the bunch of wind-up reindeers faced off. It was a close race, but in the end, David Pattinson won the day with his "Donner" reindeer.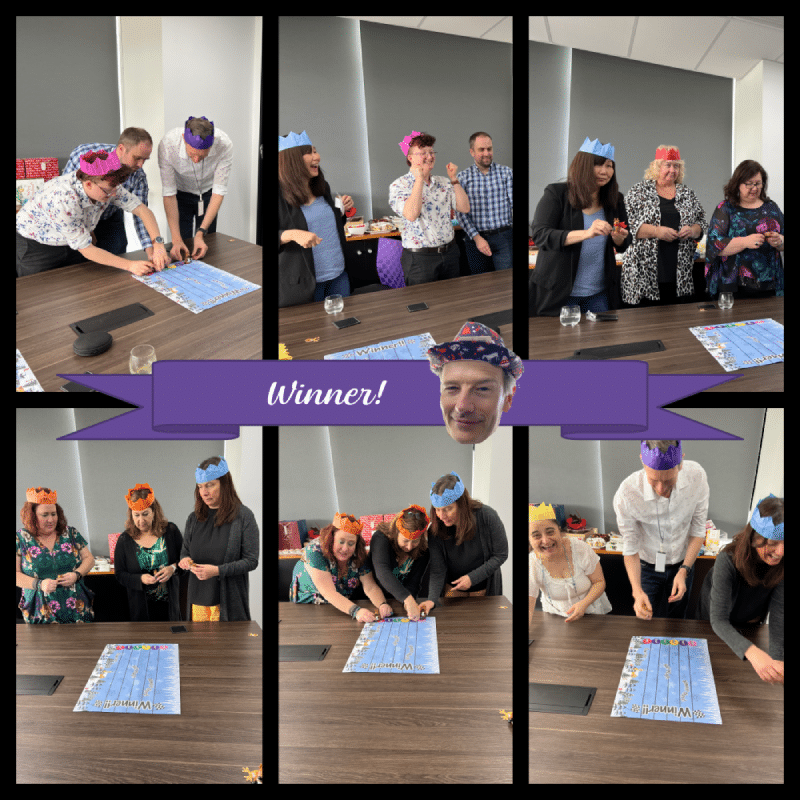 Art Light Exhibit and Dinner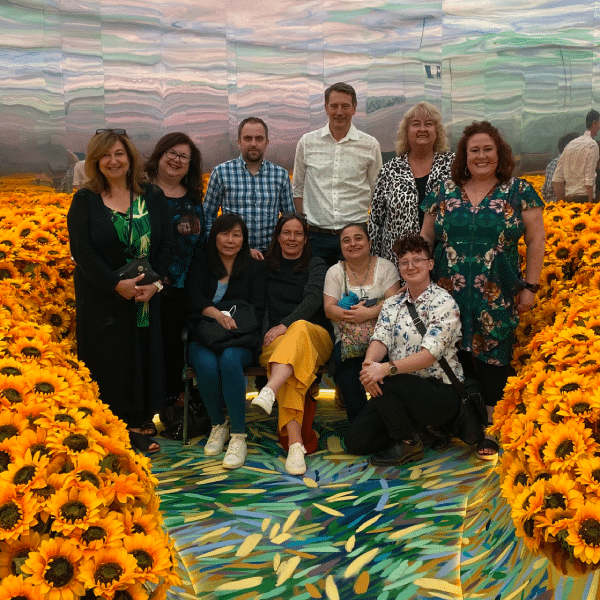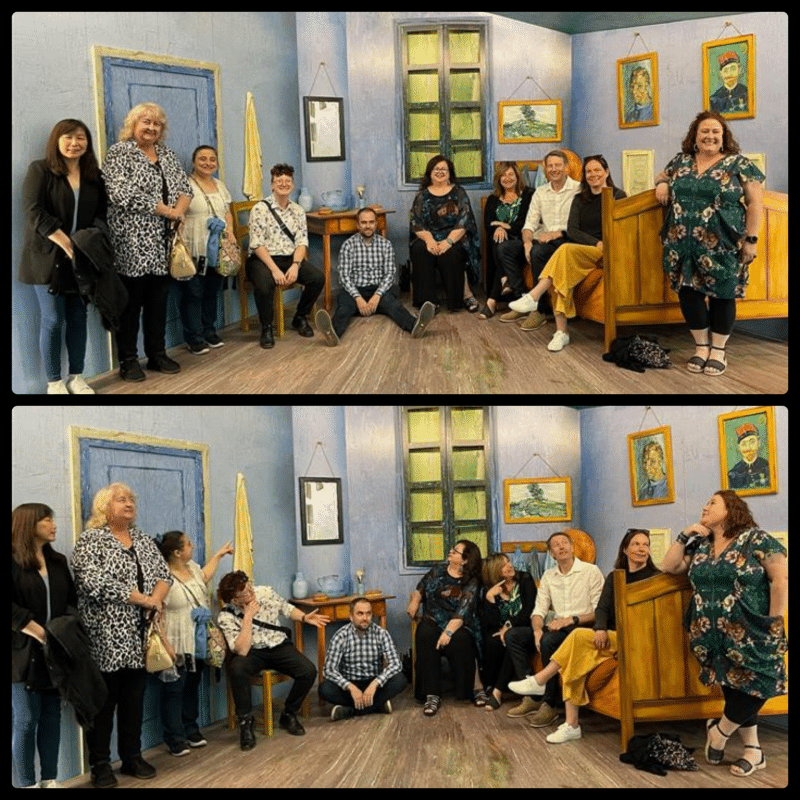 Work wrapped up for the day, we headed down to the Entertainment Quarter to see Van Gogh Alive; a multi-sensory immersive experience that takes viewers on a journey through Van Gogh's life and artistry. Everyone had a wonderful time, swept away in the lights and sounds.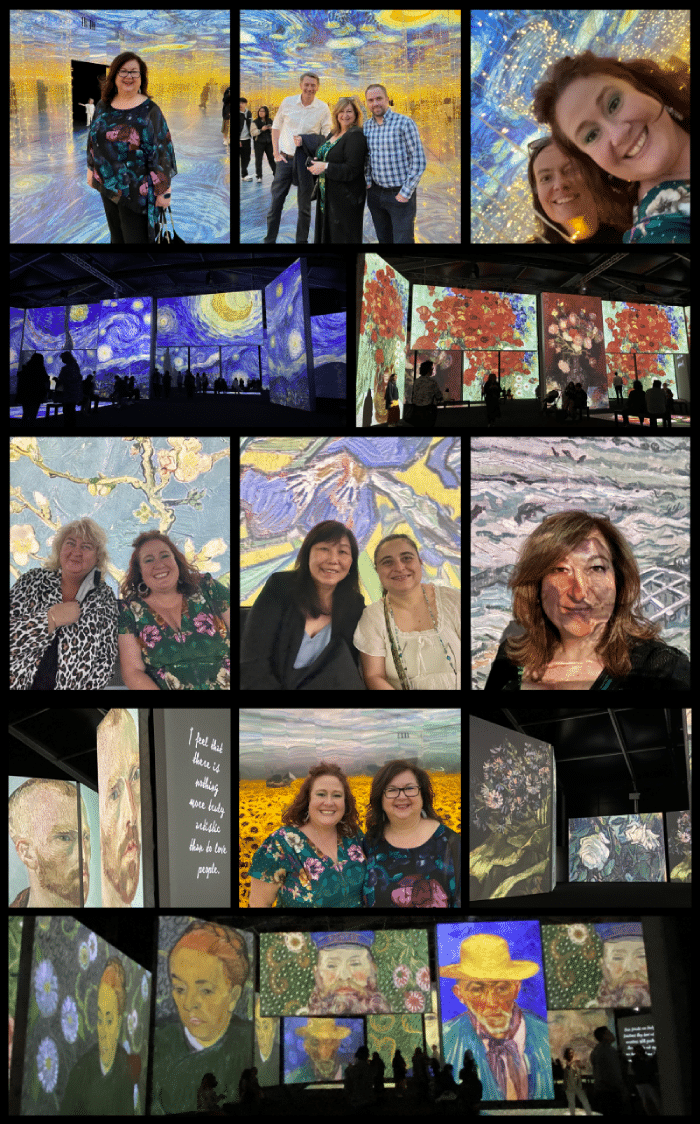 Dinner was an Italian feast at Fratelli Fresh – pizzas and pastas and antipasti galore. And who could forget the bottomless cocktails! Truly a worthy send-off after a hard year's work. We ate and reminisced, raising a glass to our beloved friend and colleague Maria Roufas who is no longer with us.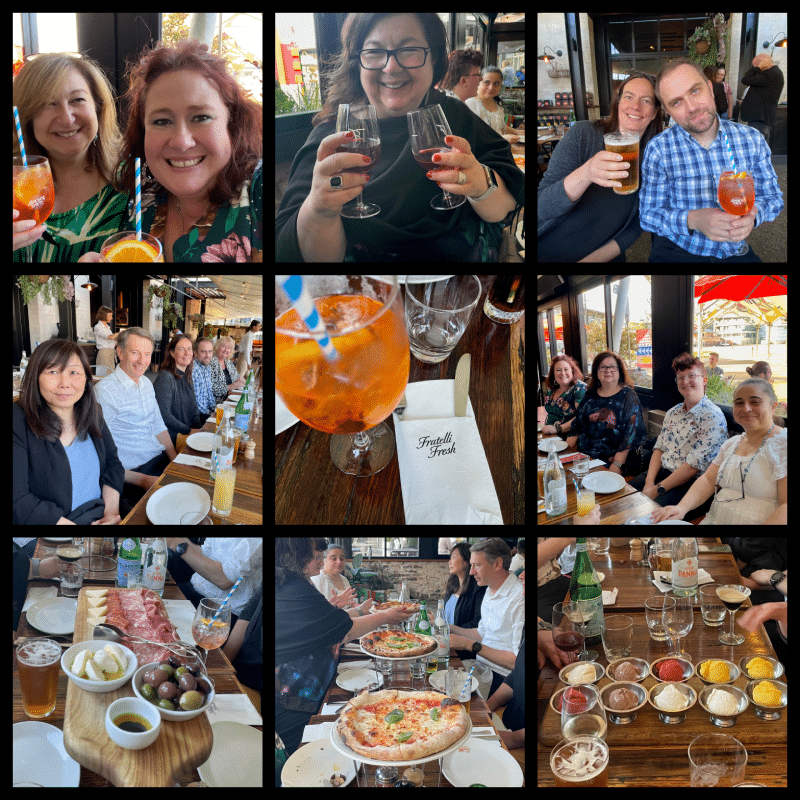 To finish off the night, we popped into The Comedy Store for some after-dinner laughter. There were some mixed reactions to the acts (raucous laughter for some, amused chuckles for others) but isn't that the best thing about stand up – you never know what you're going to get! (New Project cast members Michael Hing and Sam Taunton were performing on the night.)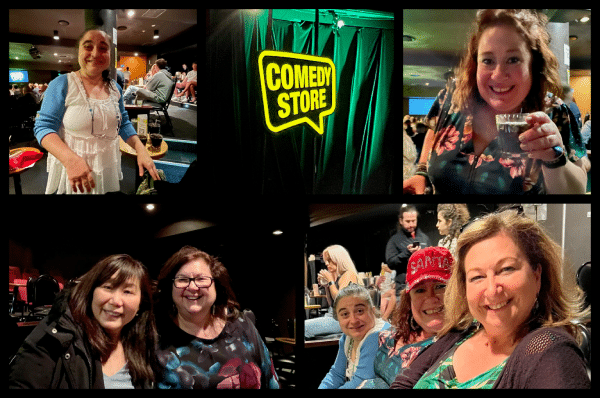 With that, we bid each other goodnight and headed home for a much-needed sleep. Only one question remains: how are we going to top this next year?