At TMIC we are a family of professionals, most of us have been with the company for over 10 years (some well over 20 years).
This level of loyalty is uncommon in this day and age but this is one of the things that makes us special, different to many other market intelligence and research companies.
On this occasion we celebrate Erika Ortu, who has been an integral part of The Market Intelligence Co. for the past 15 years!
Erika, did you enjoy your celebration lunch?
I enjoyed it very much! The food was very nice, especially the gnocchi with cheese and the pizza with prosciutto. Yum! But the best thing of it all was the company! I truly felt the love, it was hard not to tear up.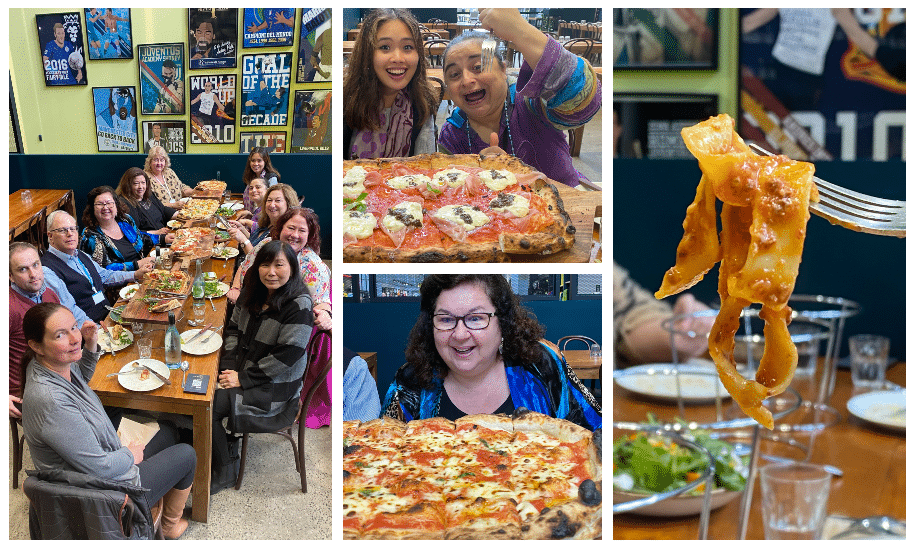 What's been some of your favourite parts about working with TMIC for the past 15 years?
There have been several, of course, but the best thing is that I have found a second family, at TMIC. Being a migrant and leaving my whole family behind was hard, but Angela, Mel and all have made me feel welcome and loved from day one. And I love them all right back!
Any professional advice for your younger self, now that you're older and wiser?
I don't know about "wiser"! [laughter] Certainly older *ouch*! Maybe I would tell myself not to second-guess myself so much. Good advice for my present self, too, I'm afraid! [laughter]
From all of us at TMIC, thank you Erika for all you do and for being so wonderful to work with!