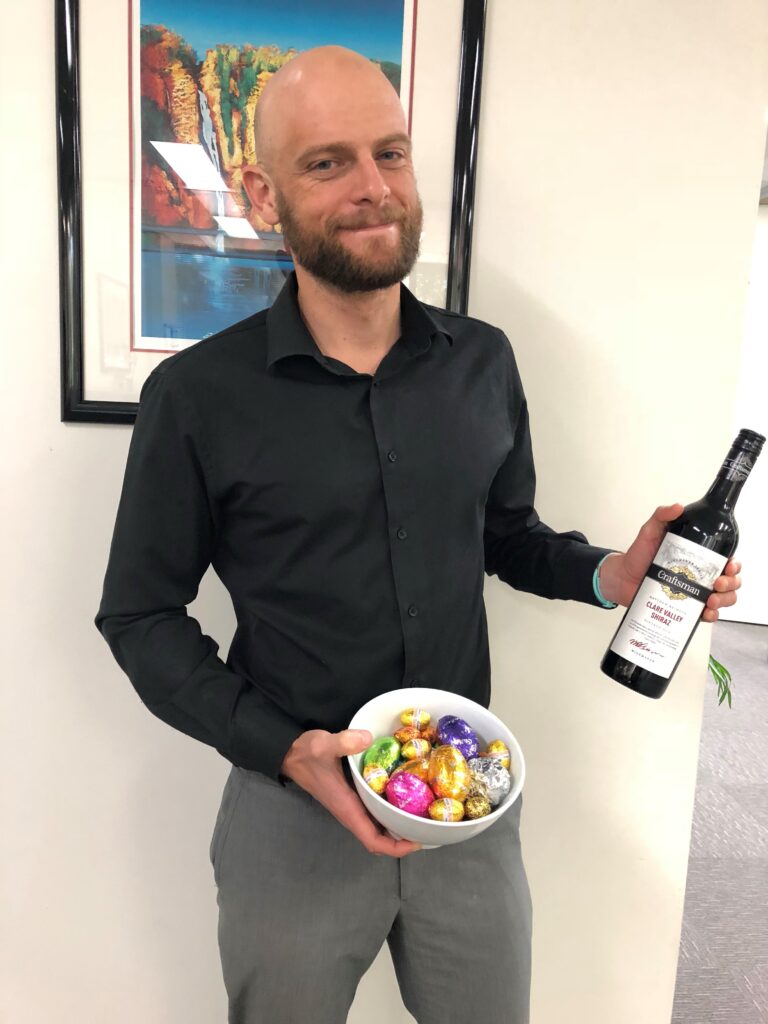 For those of you that have not had the pleasure to visit our offices at the Lakes Business Park at Botany, allow me to set the scene.
At first sight you are pleasantly greeted by the grand, leafy trees that align our office windows, so close that you can see more than the weather when gazing out… the birds nesting is our favourite view.
And if that's not enough, you look beyond the trees, see the lake where ducks happily swim along the reflecting body of calm water and where workers stroll along the surrounding manicured lawn losing track of work time as engrossed by the peacefulness that's ironically only a couple of kilometers from Australia's busiest airport.
With this in mind and Easter just around the corner, it's no surprise that TMIC held its Easter egg treasure hunt.  A loud, highly competitive hunt by our relentless chocoholics.
There were LOLs aplenty while the rest of the corporate park worked seriously in silence.
Congrats to Rowan who collected the most treats. Not only does he have the pleasure of devouring them, he also got to select a quality vino to wash them down with.
We take this opportunity to wish everyone (whether you're celebrating a religious occasion or just celebrating an extra-long weekend), a Happy Easter break.