How can we future-proof The Market Intelligence Co.? What are the biggest challenges we've faced in the past few years, and what challenges are coming around the corner? How can we be working smarter, not harder? These are the questions that we asked ourselves at our 2023 strategy event. Topics covered included:
the risks and potential of AI – how to incorporate emerging technologies into our methodologies
internal skills upgrades and knowledge sharing
summarising the market trends and industry insights we've been busy researching – including what the satisfaction and performance benchmarks look like for our clients' industries
celebrating our successes and strengths – including TMIC's +94 NPS® for FY2022/2023
the pros and cons of different fieldwork/survey methodologies.
Everyone pitched in with their thoughts and ideas, and by the end of the day we'd just about covered it all – with plenty of time to remember those who are no longer with us.
In a day that was jam-packed full of strategy sessions, the TMIC team decided to break it up by checking into the Hijinx Hotel for an afternoon! After splitting into two groups, the team charged head-first into games that would test our communication, collaboration, agility and co-ordination. It's safe to say we're a team of champions, having come out the other end proud with both groups finishing on similar scores, and even registering a Daily High Score for one of the games!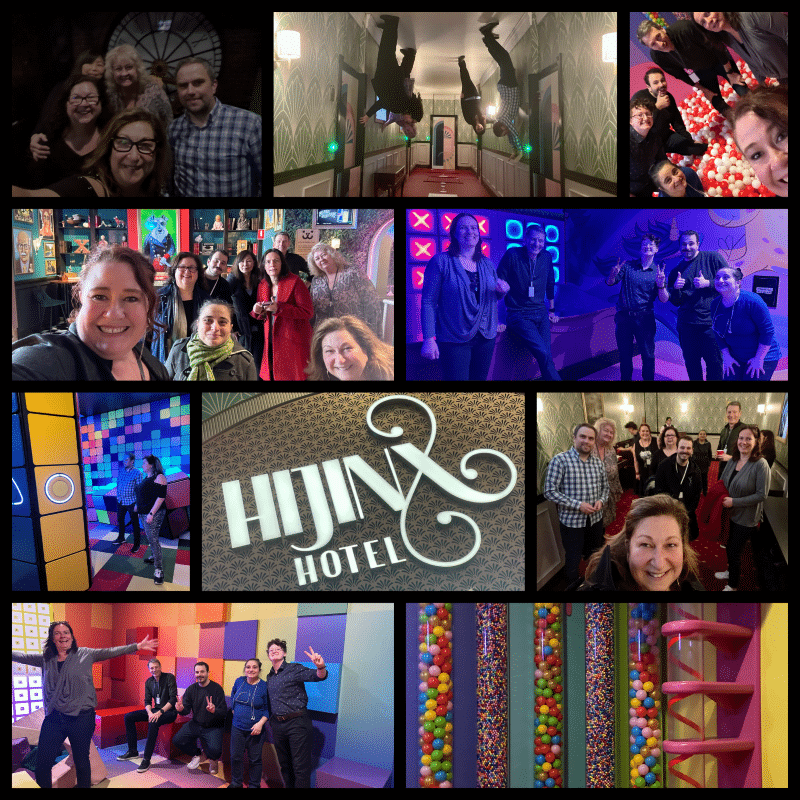 After a long and productive day, it was time for the team to sit down for a Lebanese feast at Al Aseel. With a mountain of meats and dips in front of us, this was one challenge our team of champions couldn't conquer… on the bright side, nobody had to cook the next day!